DETECTING PROSTATE
CANCER.
CLEARLY.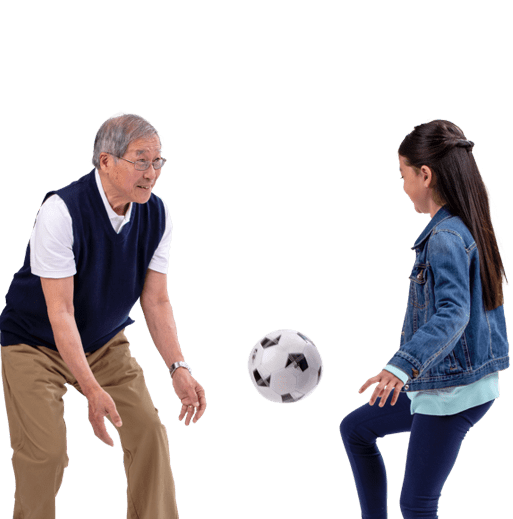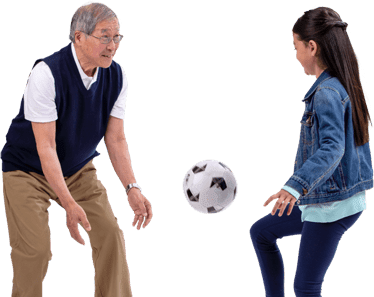 Based on the initial diagnosis assessment or if the prostate cancer has come back (also known as a recurrence), it's important to know if and where the prostate cancer has spread—or metastasized. That's where imaging comes in. It can play a vital role in helping to detect and monitor prostate cancer progression. However, not all imaging scans are the same. While many of the current options—such as bone, CT, and MRI scans—provide some important information, they also have limitations.
A PET scan is often combined with a CT scan for better diagnostic accuracy. Compared to conventional imaging, a PET/CT scan with PYLARIFY® (piflufolastat F 18) injection provides you and your doctor a clearer image of where the prostate cancer is and helps your doctor make more informed treatment choices.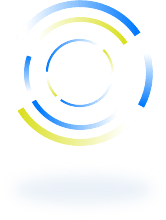 A PET scan is an imaging test that helps doctors look for disease in the body. A PET scan uses an imaging agent—like PYLARIFY®—that contains a small amount of radioactive tracer, which targets cancer cells. Once there, the imaging agent lights up, helping the reader of the PET scan find the disease location, usually before tumors appear on other types of imaging scans.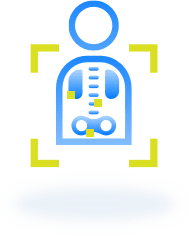 PYLARIFY® is an advanced diagnostic imaging agent used with PET/CT scans to find tumors in the prostate, lymph nodes, bones, and other organs, typically better than other types of imaging scans.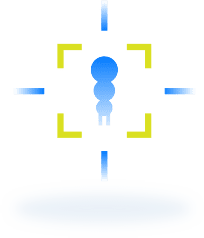 How does PYLARIFY® work?
PYLARIFY® attaches to prostate-specific membrane antigen (PSMA), a protein found on the surface of most—approximately 95%—prostate cancer cells. By targeting PSMA, PYLARIFY® can give your doctor a clear image and additional information on the location and extent of the cancer.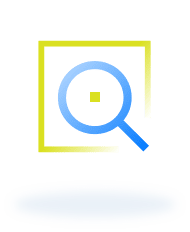 PYLARIFY® helps create
clearer images for your doctor
PYLARIFY® uses a radioactive tracer called fluorine-18, or 18F, which helps create a clear and more detailed PET/CT scan image for your doctor. A clearer image also provides improved insights, which can lead to more informed treatment choices.
PYLARIFY® PET/CT SCAN vs OTHER CONVENTIONAL IMAGING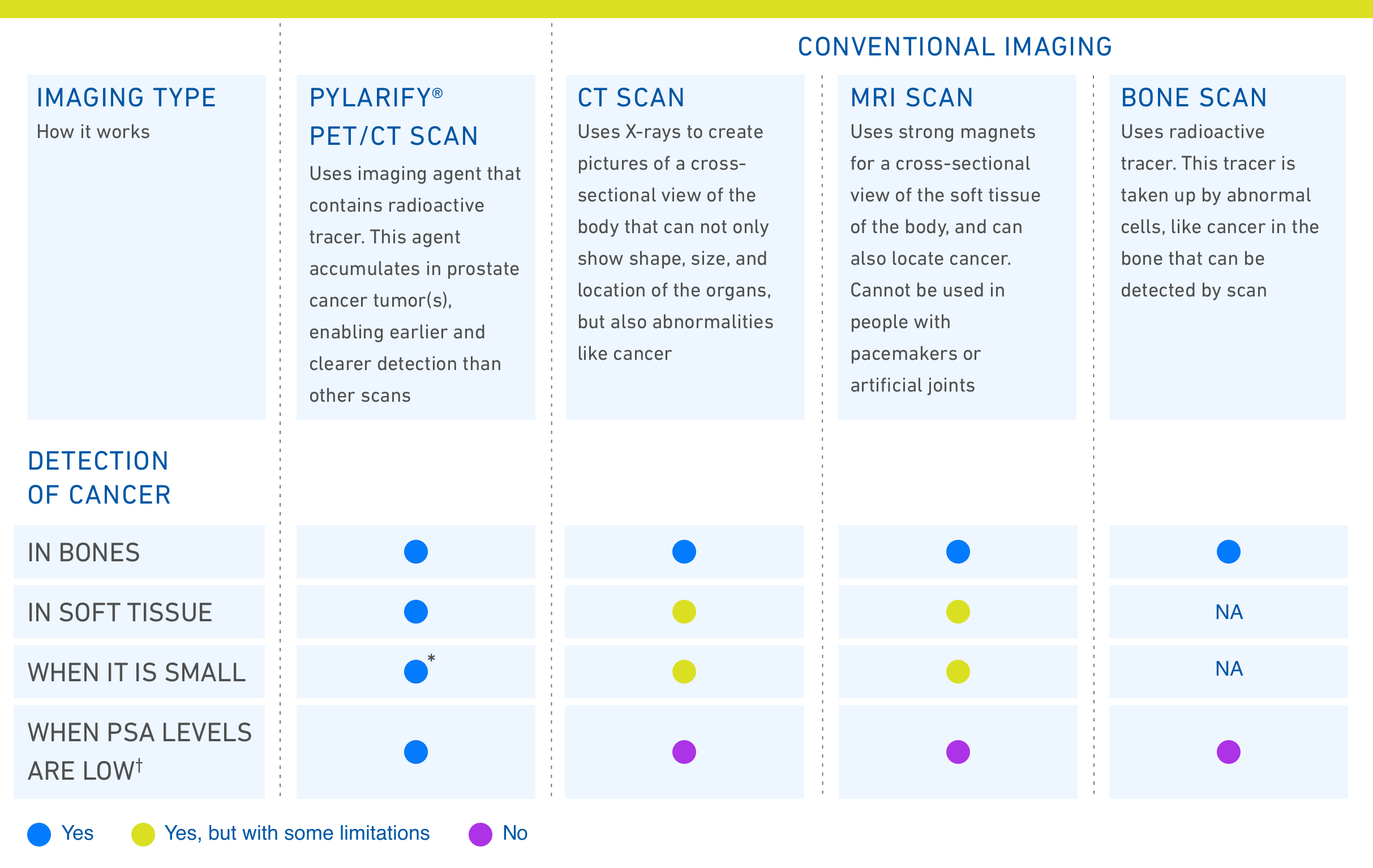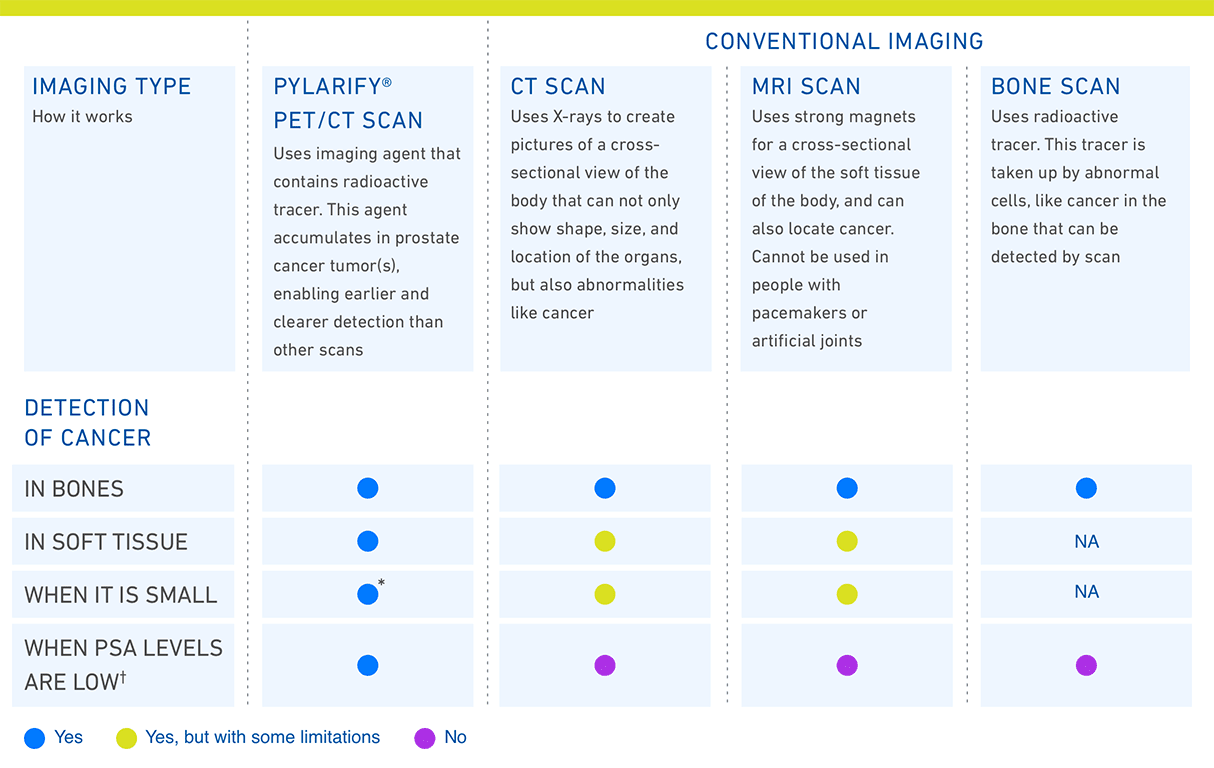 *Although a PET scan has some limitations when detecting microscopic metastases, it can detect smaller metastases compared to CT or MRI.
†PSA <2 ng/mL.
CT=computed tomography; MRI=magnetic resonance imaging; NA=not applicable, can only detect cancer in bones; PET=positron emission tomography; PSA=prostate-specific antigen.
PYLARIFY® is an imaging agent for PET/CT scans that uses a unique combination of a PSMA-targeted small molecule and the radioactive tracer 18F to help your doctor make more informed treatment choices based on clear images. PYLARIFY® may help detect metastases even when PSA levels are low.

MEDICAL RADIATION 
IS COMMON
Every day, we're exposed to various forms of environmental radiation, mainly in the form of vegetation, foods, and air travel. When you undergo a PET/CT scan, you're exposed to a man-made form called medical radiation, which is used for diagnostic purposes. These procedures are common in the US. In fact, 20 million diagnostic procedures—such as PET scans, CT scans, bone scans, and X-rays—use medical radiation in the US every year.
If you have questions about radiation, please speak to your doctor.
IN CLINICAL TRIALS, PYLARIFY® WAS WELL TOLERATED
Side effects of PYLARIFY® were minor and rare. The most common side effects were headache (2% of patients), unusual taste (2% of patients), and fatigue (1% of patients). In addition, a hypersensitivity reaction was reported in 1 patient (0.2%) with a history of allergic reactions.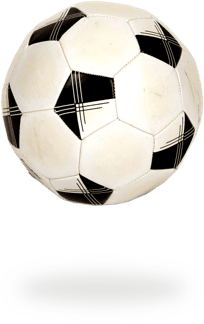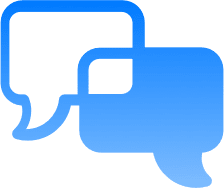 To see if a PET/CT scan with PYLARIFY® is right for you, talk with your doctor. Not sure what to ask? We've put together a list of questions to help guide the discussion.
APPROVED USE
PYLARIFY® (piflufolastat F 18) Injection is a radioactive diagnostic agent. PYLARIFY is used along with positron emission tomography (PET) imaging for men with prostate cancer:
with suspected metastasis who are candidates for initial definitive therapy.